We are the leading, largest, biggest and best provider of outside Managing Partner, Chief Operating Officer (COO) and Chief Financial Officer (CFO) services exclusively for the solo and small law firm (single-shareholder) market.
We know that Happy Lawyers Make More Money and as such we are personally offended by the Doctrine Of Sacrifice (DOS)which is promoted by many law schools and bar associations across the country.
(This ridiculous doctrine implies that lawyers should lead miserable lives in the name of "self sacrifice" – as if a miserable lawyer will provide better counsel to his clients than a happy one. Think of it this way: If you're about to undergo brain surgery, would you prefer that your neurosurgeon be tired, burned out, and disengaged… or would you want him or her to be focused, energetic, and at the top of his game with a well-balanced family life, free of concern over how to make payroll next month and confident in the firm's ability to function in the event of an emergency?)

Our mission is simple: we help ambitious and entrepreneurial lawyers discover how to create massively profitable law firms that are FUN to run and MUCH more profitable than poorly-run law firms that require the owner to suffer and sacrifice and sweat because no-one ever taught any of us about how to manage a small law firm and run it as a profitable business that serves our noble profession.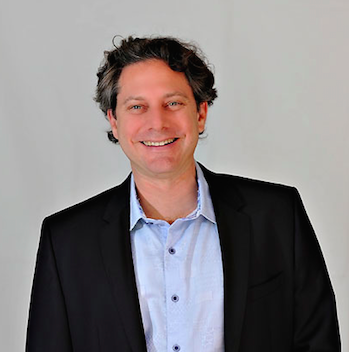 How To MANAGE a Small Law Firm was founded by attorney RJon Robins. Upon opening his own solo law firm RJon fell flat on his face. But then he quickly realized that despite having done quite well in law school, completing a prestigious 9 credit internship with the US Trustee's Office and clerking for a Federal Bankruptcy Judge, he knew next to nothing about how to actually manage the business of a small law firm.
RJon did eventually discover how to manage a small law firm and was recruited by The Florida Bar's Law Office Management Assistance Service (LOMAS) to teach his fellow lawyers how to find, fix and avoid the sort of marketing, sales, management, staffing, and financial control problems that had plagued his law firm.
As a full time LOMAS Small Law Practice Management Advisor RJon had the unique opportunity to work with several thousand owners of solo and small law firms to diagnose the sources and help them fix the problems that plagued their law firms too.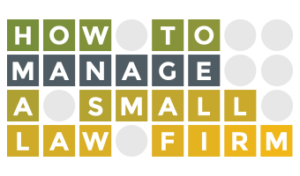 In 2008 RJon founded How To MANAGE a Small Law Firm.com which has since grown to be the largest provider of outside Managing Partner services in the Country. We are dedicated exclusively to the unique needs of the owner of a solo or small law firm. Today How To MANAGE A Small Law Firm boasts coast-to-coast Membership with ambitious and entrepreneurial lawyers hailing from all practice areas and walks of life. We even have Members in foreign Countries too!